In their own words, MIT REAP is designed for high-level teams selected from regions dedicated to working alongside MIT faculty to drive innovation-driven entrepreneurship in their city, region or country.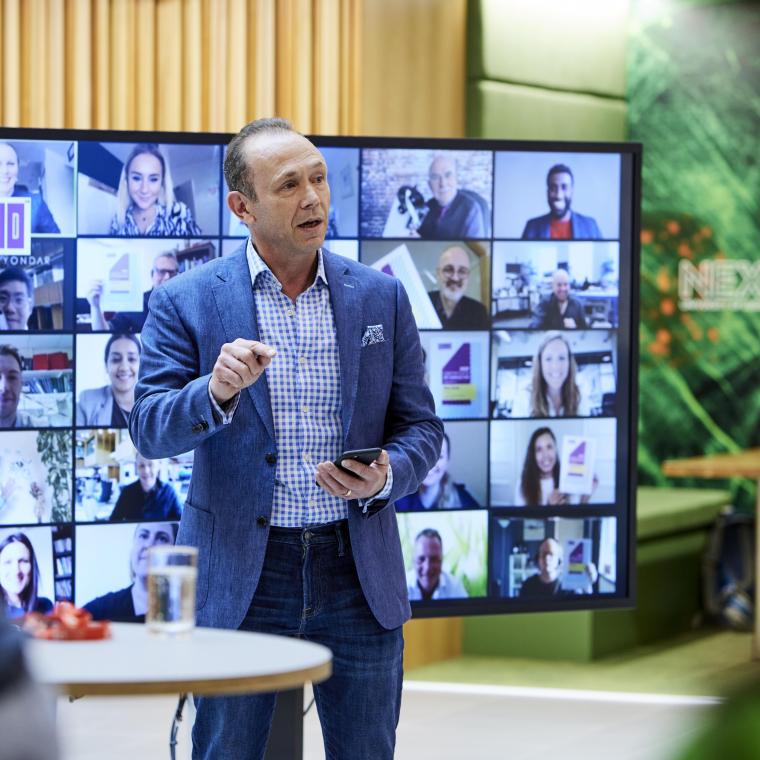 Leeds City Region participated in the global MIT REAP (Regional Entrepreneurship Acceleration Program) as part of Cohort 6 alongside Campania (Italy), Denmark, Guayaquil (Ecuador), Kentucky, Lebanon, Monterrey (Mexico), Oslo and Sydney.
The team worked alongside MIT faculty over a 2-year period to drive innovation-driven entrepreneurship. At its core, the program draws on MIT research that demonstrates that an effective 'innovation ecosystem' relies upon the distinct yet interdependent roles of innovative capacity (the ability to develop new technology) and entrepreneurial capacity (the ability to scale startup businesses).
Since hosting the international gala dinner in 2020, the team, drawn from 5 stakeholder groups (government, risk capital, universities, entrepreneurs, and corporations) have worked collectively with one another to develop an action-based strategy for change and several innovative pilots including LEAP and BUILD.
LEAP is an on-line course designed to inspire and support you at the very start of your journey to setting up your own business. Whether you have an idea you want to test, want to understand what it takes to start a business, or have a burning desire to be your own boss but are looking for that killer idea to get started with. Content was crowdsourced from ecosystem partners across the city and  is now shared openly via a community platform 
BUILD is an inspirational 12-week programme for aspiring entrepreneurs and founders in Leeds City Region who are creating innovative businesses that can grow. We're looking for early stage startups or business ideas that mix purpose and profit, with founders that have the potential and the ambition to go global, whilst positively impacting the lives of millions of people.
GenIE is a bootcamp for the next 'Generation of Innovators and Entrepreneurs' in Leeds. Designed to equip our young people with the top skills employers say they need from our future workforce; creative thinking, problem solving, self-awareness, empathy, collaboration and communication. GenIE helps young people put innovation into practice to solve real world challenges like health, education and sustainability.  
Through this high energy intensive experience, teams develop new innovative businesses from scratch using the latest business tools and inspiration from local businesses and entrepreneurs. GenIE creates a safe space to explore, test and fail and the opportunity to develop an innovative mindset, which could set them apart in business and life. Delivered in collaboration with Leeds City College, NEXUS Leeds, AECOM, NetCompany, Hero Wellbeing, Digibete, AnotherSpaceVR and Caterpillar Health.