Leeds Apprenticeship Hub
Taking on an apprenticeship can be life-changing. You can earn money, step into your chosen career and gain qualifications.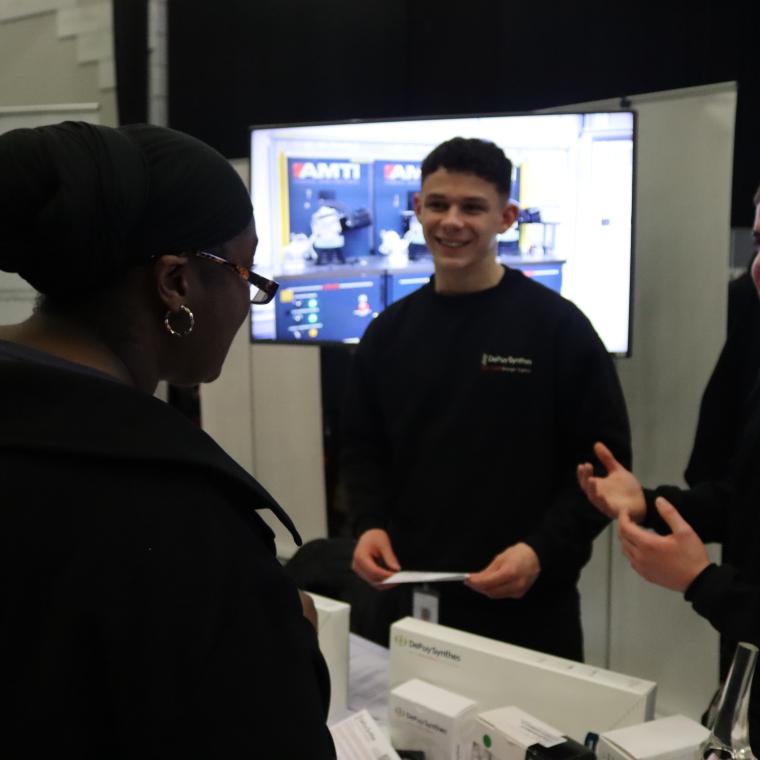 Leeds Apprenticeship Hub offers you all the information you need about apprenticeships.
We can also help you find an employer as part of your apprenticeship.
Apprenticeships are not only for young people. People of all ages are taking them on to progress at work, gain further qualifications or enter into a new career.
Apprenticeships Explained
What is an apprenticeship?
An apprenticeship is a job with a salary. You will work for an employer who pays your wages. You will also have a training provider who supports you to achieve a qualification.
Who is part of an apprenticeship?
You - the apprentice. There is no age limit for an apprenticeship but you must be over 16, out of full-time education and live in England.
Employer - the business where you take on the apprenticeship. You are an employee working for the business.
Training provider or college - they will set up your apprenticeship and help with your training. All apprenticeships involve training that makes up at least 20% of your apprenticeship. The training will lead to your qualification. You may study at the training provider or college, at work or online. You may study at the training provider or college, at work or online.
What levels of apprenticeship are offered?
| Apprenticeship type | Level | Apprenticeship is equal to |
| --- | --- | --- |
| Intermediate | 2 | 5 x GCSEs |
| Advanced | 3 | 2 x A levels |
| Higher | 4,5,6 and 7 | Foundation Degree and above |
| Degree | 6 and 7 | Bachelor's and Master's Degree |
You can start an apprenticeship at any level. Depending on the level, some apprenticeships may:
need previous qualifications such as an English or maths GCSE
give extra training in the English or maths skills needed so you're at the right level
As an apprentice, you will:
Get paid
Learn and train for a specific job
Get hands-on experience in a place of work
Complete assessments during and at the end of your apprenticeship
Receive holiday leave and usual employee benefits
Find out more about apprenticeships
Find out how to become an apprentice, what apprenticeships are available, which employers offer them and information about starting an apprenticeship.
Let's get you an apprenticeship
We have lots of apprenticeship vacancies right now across the city. Get in touch and let us help you get an apprenticeship.
Apprenticeships within Leeds City Council
We have thousands of people working within the council and we are a Top 100 Apprenticeship provider. Our apprenticeships are in a range of careers including Administration, Engineering, Management, Planning, Plumbing, Car Mechanics and Joinery.
Apprenticeships available in Leeds
On the Government website "Find an apprenticeship" you can find live apprenticeship opportunities in the local area.
Are you aged 15-25?
Our Start in Leeds website is for young people. It gives you information on your options if you have left school or college.