Employees could be retired for longer than they worked.  Who helps them plan for this next stage? Next-Up supports employers with a range of services for directors, partners and employees to understand the impact of retirement; inspire them with ideas and create a plan to use their skills in new ways, ensuring their wellbeing into the future.
"Leeds is proud to have Next-up as part of our innovation ecosystem, their community of 'unretired' mentors is making a really positive impact for our ambitious entrepreneurs.

As a business they are addressing a real gap in the market, ensuring that the 'unretired' continue to make a positive impact on the economy whilst also maintaining their health and wellbeing by finding a continued purpose through sharing their knowledge and experience."  Eve Roodhouse, Chief Officer Culture and Economy, Leeds City Council
What if you live to 100 years old?
These days, 'retirement' is an outdated concept.  While many want a change of pace and to find a better work/life balance, people in their 50s and 60s can still feel young with a lot to give.  They want to explore new and exciting challenges. But how do you do it?
Next-Up is innovating to help individuals use their skills in new ways in unretirement.  They run workshops for professional firms so partners plan for their next stage of life strategically, rather than leaving it till the last minute.  They also have created an online platform to help every employee build a plan pre-retirement.  They are constantly testing out new ways to use the skills of an experienced generation, many with the support of Leeds City Council, such as mentoring tech entrepreneurs and helping  them to  become investor-ready.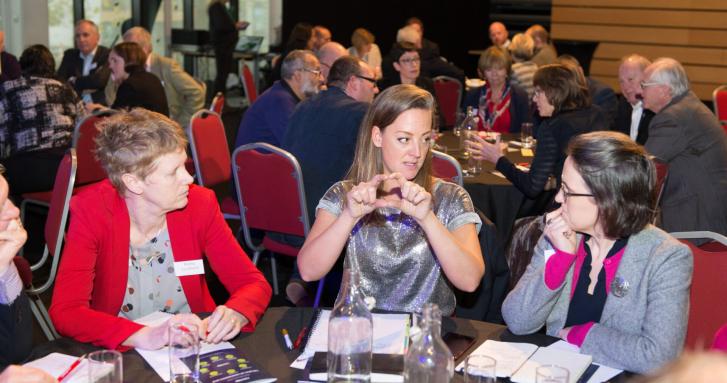 A generation of wasted talent
Watch the TEDx talk from Victoria Tomlinson, Chief Executive of Next-Up
TEDxSheffieldHallamUniversity
Next-Up workshops
Next-Up runs workshops (physical and online) for partners aged 50+ in professional firms to inspire with ideas and create a plan for life after the firm. Working with an executive search firm and Private Equity non-executive directors, they give a realistic picture of the non-executive market. With the help of 20+ external speakers, they show dozens of different ways for people to use their skills. 100% of partners – from big 4 accountancy firms, Magic Circle and other law firms – say they recommend these to their peers. Before the workshop, typically around 70% of partners are apprehensive and uncertain about their futures – this completely flips so that 70% of partners leave their firms excited about their futures.
If you are interested in a workshop for your firm, click here 
The Next-Up platform
Next-Up has developed an online platform to help employees pre-retirement, so they leave work excited about their futures and as ambassadors for their employers.
The ten modules explore what purpose looks like, after full-time work; how to stay healthy longer; and shares dozens of peer stories about possibilities. Some modules cover the new skills that may be helpful, such as building new connections, and show how to change people's perceptions of them, when they want to try new things. Alongside the modules, they build a plan for their future.
Click here to discuss helping your employees
20 experienced people, 12 tech entrepreneurs – and magic happens!
Read how Next-Up found 20 mentors to help tech entrepreneurs in this blog.
Mentor Phillipa Mooney said, "I arrived at the event having read the young tech profiles and wondering what I might add when my knowledge of the tech world is so scant. But of course, as soon as the first challenge hit the table I realised I didn't need to 'know' but instead I knew how to stimulate an enquiry.  A reminder of staying in a position of NOT knowing but leaning in together."