Opportunities in Leeds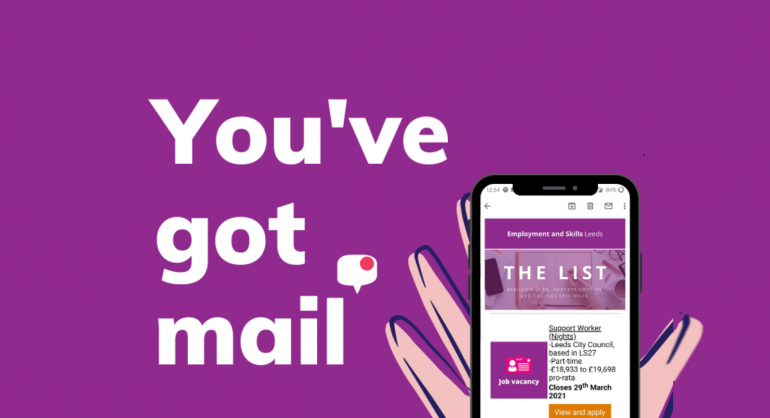 Are you sick of trawling job searching sites for jobs in Leeds? Well look no further because we're here to make your life easier.
We know how time-consuming looking for jobs can be and that's before you start to apply for them! To help you out we've created Opportunities in Leeds. It's a weekly email service from us that drops into your inbox every Friday.
Opportunities in Leeds features live jobs and apprenticeships you can apply for and upcoming courses either you or your family may be interested in. It's set out in a clear way so you get the main bits of the job, apprenticeship or course so you can decide if it's relevant to you or not, and then you can find further details easily.
What's more is that Opportunities in Leeds makes it simpler for you to unsubscribe and re-subscribe. If you find out our emails aren't for you or if you've landed a job (congratulations!) then you can easily unsubscribe with one click. We'll still be here if you wish to re-subscribe at any point too.
In one simple step you could be signing up for our weekly emails showcasing live jobs, apprenticeships and courses.