Leeds Apprenticeship Recruitment Fair 2024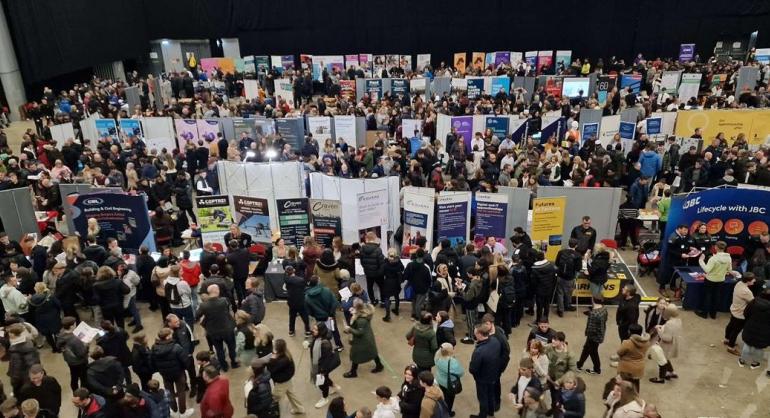 We are delighted to confirm that our very successful Apprenticeship Recruitment Fair will return to the Leeds first direct arena on Monday 5th February 2024.
Organised by Leeds City Council's Employment & Skills Service, the Leeds Apprenticeship Recruitment Fair gives organisations an unrivalled opportunity to promote apprenticeship vacancies and opportunities to a huge audience.
What visitors said about #LARF23
"This was an absolutely amazing event. Not only did we get information from employers but we had an opportunity to chat to present employees undertaking an Apprentice. We came out with so much information, and as a result of attending, my son now has a clear progression path for his career and access to some amazing opportunities".
"The event was great, lots of information and companies offering amazing advice and information".