How to build a greener future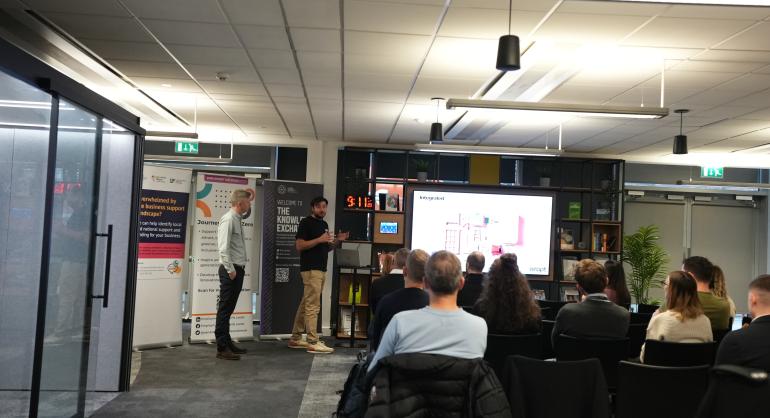 Helping SMEs plan for net zero and prepare for the impacts of climate change.
We're committed to reducing West Yorkshire's carbon emissions to net zero by 2038 at the latest. Businesses will play a vital role in this transition.
Green strategies can help companies to become more efficient, competitive and resilient. Yet it can be hard to know where to start. This series of breakfast briefings aims to equip small to medium sized enterprises (SMEs) with the information they need to plan for a greener future.  
Our previous events gave businesses the opportunity to find out about the range of support options including: 
 
Measuring their environmental impact, understanding how climate change might affect their operations and taking steps to improve energy efficiency or flood resilience measures. 

Ensuring they attract, develop and retain a greener, healthier and inclusive workforce. 
Accessing research and academic expertise to enhance their business. 

Special thanks to our guest business speakers who shared their green journey experiences and plans for the future.
Dawn O'Keefe - Co- founder and Director at Shine
Jannice Dye - HR Manager at C-Capture
James Wilson - Business Development Manager at SSE Distributed Energy
Jamie Keats - Wrapt
Colin Munro - Wrapt
Michael Ainsworth - Involution Ltd
Watch this space on how we take forward a business sustainability network in 2024.