A brand-new event to support young people with special educational needs and disabilities (SEND) took place at Leeds First Direct arena in June 2022
SEND Next Choices was the first event of its kind in Leeds to engage with young people, parents and carers to explore a wide range of options and potential next steps as they prepare for life after education.
Over 60 organisations attended to provide information about jobs, apprenticeships, training and skills opportunities including FE courses, volunteering, leisure activities, finances and benefits.
Around 1800 visitors attended the free event. Feedback was overwhelmingly positive from visitors and exhibitors: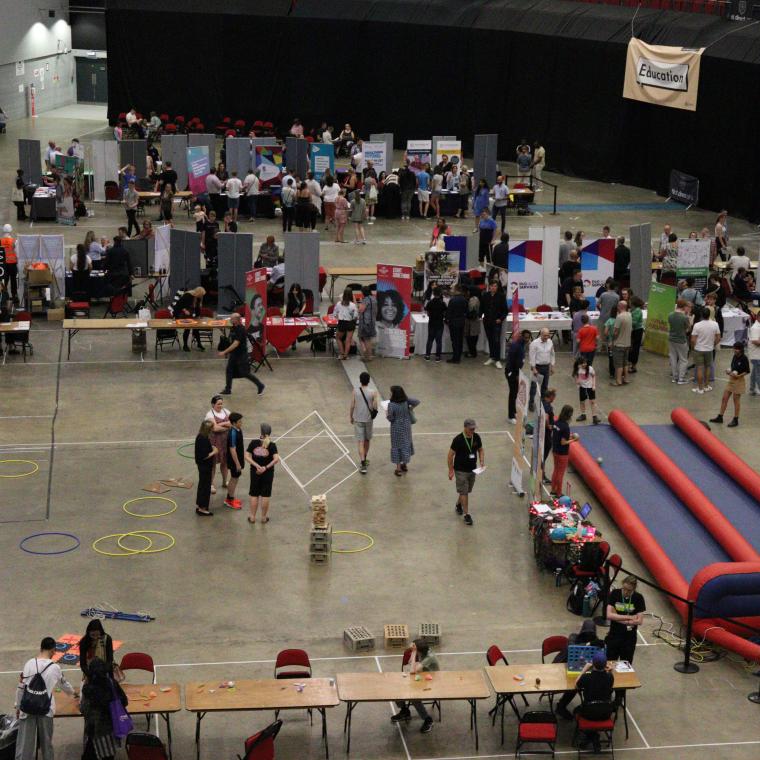 "Brilliant to see an event for our SEND kids as they can often get overlooked, feel ignored or as if they haven't got a chance"

"It's difficult to understand things to do for my son after 16 but this has given us so many ideas"

"It was a great experience for our students to explore the SEND careers fair. It was the first event of its kind and was very well represented and attended"