Learners share their positive experiences of our Developing You course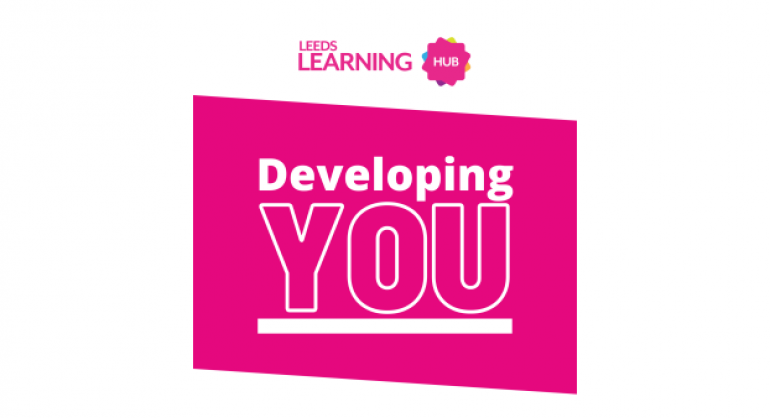 Developing You supports learners become happier, healthier and move closer towards employment.
Developing You is a FREE eight week course which is available at Armley, Gipton, Harehills and Holbeck as well as Leeds City Centre.
Learners attend one three hour session per week and learn how to improve their health and wellbeing, increase self-confidence and manage stress and anxiety. Learners also learn how to look for work, put together a CV and how to prepare for interviews. one in four people have got a job when they have finished Developing You.
Three learners tell us about the course………
Lumia, 39
Like a lot of us, Lumia has seen her mental health affected by the Covid-19 pandemic. Not being able to see her friends and family on top of the stresses of caring for her kids meant Lumia was struggling. She had been out of work for several years and was feeling frustrated as she was not sure where to start when it came to looking for a job. This only contributed further to her mental health spiral.
She heard about Developing You at her child's school and decided to give it a try. Attending the weekly sessions, she met like-minded people. She loved being able to communicate with others on the course knowing that she wasn't alone in feeling this way. Lumia was able to learn a lot of skills which have helped her to improve her mental health. She now 'meditates regularly which helps me relieve stress', she has started to keep a journal to find time for herself and she has taken up walking every day to clear her head.
The Developing You course wasn't solely about mental health for Lumia. She is keen to get a job in the childcare sector but being out of work for several years made her unsure of what to do. The employability part of the course introduced her to CV workshops to help her put her best-self forward when applying for roles. She has started to create a CV and is more confident now to start applying for jobs.
Lumia feels that the Developing You course has made a real difference to her life. She said: "I want other people to know about my experience on this course so that they can receive the same support". Take a listen to Lumia talking about Developing You:
Jess has had a very stressful experience throughout the pandemic, "I was in a bad place, and I had been through homelessness and temporary housing whilst in lockdown".
Whilst in temporary housing Jess was trying to attend courses but was suddenly unable to continue due to her laptop being stolen. Through our partners Learning Partnerships Jess was able to lend a laptop in order to continue with the course.
Jess has nothing but praise for Developing You "I think the way the course is structured with the lovely health and wellbeing sessions before going into employability, really puts you in a good place, and the right place to learn. I love the course – it has been perfect for me and I've already recommended it to other people."
On looking to her future, Jess is positive "I have been through a lot of other things that I don't want to write about but this course has helped me to get settled and give me some options, opportunities and a more positive outlook on life. I've enrolled on to a Creative Writing course and have submitted an application to study an Access to Higher Education Diploma."
Sophie has been unemployed and looking for work for over a year. She was diagnosed with Asperger's Syndrome, categorised under the autism spectrum disorder (ASD), and has struggled to find a job that she feels comfortable doing, "I've not been able to find the right job. Work that is too fast paced is difficult and I haven't had the confidence to move to new things".
She decided to make contact and sign up to Developing You. So far she has taken part in all the Health and Wellbeing modules and two employability modules of the course and is thankful Developing You is 'providing structure to my week'. She's enjoying being able to try new things at every session such as learning about mindfulness, however the biggest benefit for her is talking to other people. She said: "The course has allowed me to meet different people and I really enjoy the social interaction with others".
Sophie feels the course has really guided her in thinking about what she wants to do for work. She now knows she "would like to work in retail or office work but it is just finding the right role. I have heard about Leeds Employment Hub advisors and I might want to work with one of them but also get help through Scope and my job coach."
Developing You courses start every few months, for more information and to book your place