In order to meet employer recruitment needs a number of careers fairs are delivered across the city
A number of fairs are planned to take place across the city over the next few months.
A recent example was The St George's Community Centre Hub Jobs Fair. In attendance were 16 employers offering vacancies including First Bus, Leeds City Council, Leeds Autism Services and Plusnet, as well as providers and support organisations such the University of Leeds, The Prince's Trust and Leeds City College.
Leeds Autism Services told us: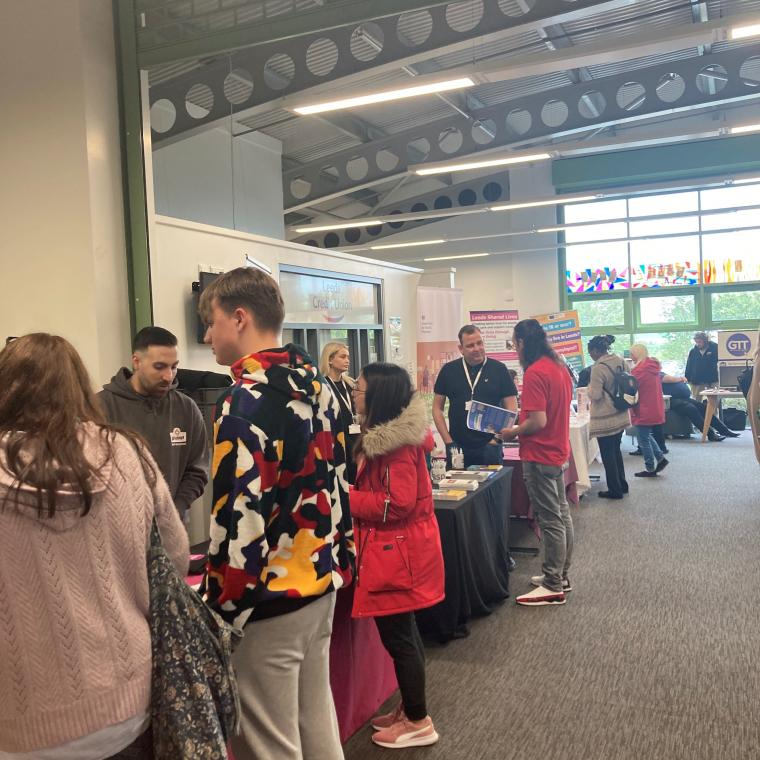 "The fair was really useful to us as a local employer as it provided us with a brilliant opportunity to connect with the community, develop our network with similar organisations across the city and share the opportunities we have with local people looking for work".